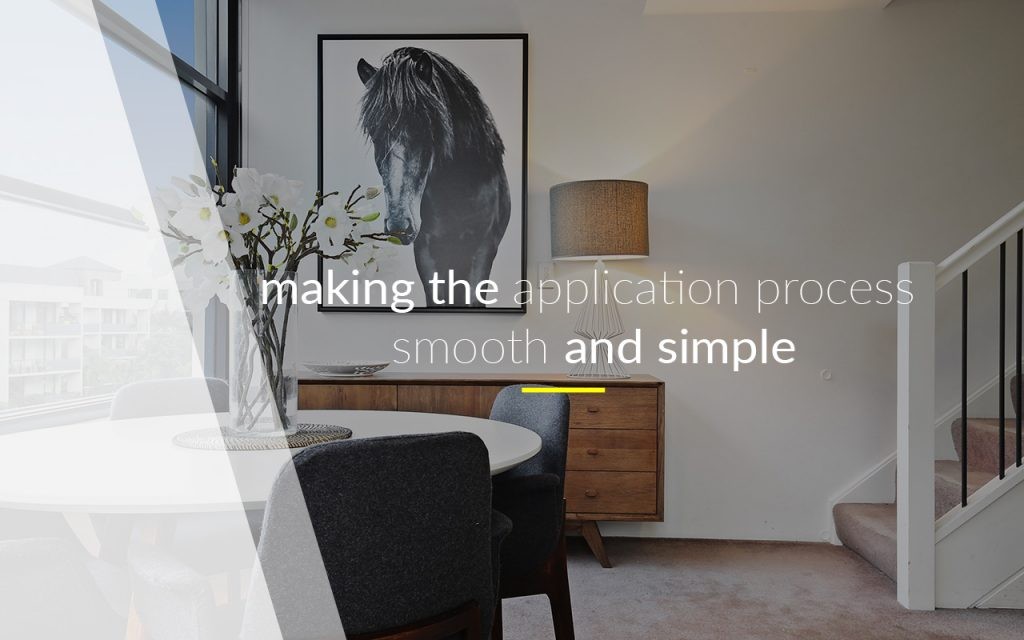 Our Property Management department is a dedicated leasing and property management team located at 500 Crown Street, Surry Hills and 75 -77 Erskineville Road, Erskineville.
This business is part of the Ray White Network founded over 17 years ago by Peter Natoli. We adopt a realistic and honest approach to property management that differs from many of our competitors. Our business is focused on matching quality tenants with quality properties. We are dedicated to providing personal and professional service to property owners and tenants and are extremely proud of the enthusiasm and professionalism of our team.
benefits of leasing through Ray White Surry Hills | Alexandria | Glebe | Erskineville include:
Allocation of an experienced Property Manager solely dedicated to enquiries you have in relation to your tenancy.
Your Property Manager is equipped with a direct email address, direct office line and / or voicemail facilities. Should your Property Manager be attending to another matter, simply leave a message for your call to be promptly returned.
Repair forms to forward to your Property Manager for prompt attention for all repairs.
After hours / emergency access to qualified tradespeople 24/7.
Monthly, fortnightly and weekly rent payment facilities including direct debit, internet and phone banking, B-Pay, and credit card payments (surcharge fees apply).
Email and text messaging of new vacancies to suit your requirements.
Our Process – How to lease a property through Ray White Surry Hills | Alexandria | Glebe | Erskineville
Our tenants find the following information useful:
1. Your initial point of contact
Your Leasing Consultant is your first point of contact and will assist you with any enquiries you have during the inspection and application process. If your application is approved, you will then be assigned to one of our Property Managers.
2. Property inspection
A Leasing Consultant will meet you at the property and take you through. During the inspection please note any alterations or additions you would like made to the property, if any. Note however, the Owner may or may not be able to accommodate your request/s and may ask for you to contribute to the cost.
Any requests for the owner must be noted on this application at the time of applying, or will not be considered by the owner.
3. Completing your tenancy application form
It is essential that each person over eighteen years who will reside in the property completes a Tenancy Application form, even if the resident will not be on the lease. The prospective tenant's children need not be included.
Proposed Start Date of lease, length of lease and rental amount
Number of occupants (Each Occupant over 18 years of age must complete a Tenancy Application Form) Ages of Children (if any)
Pets (type, age, references, if any)
Evidence of applicant's income
Rental references
Any comments or alteration/addition requests (refer to Property Inspection section)
Photography of Identification – Passport, Driver's Licence or Student Identification Card
References from previous Landlord or Agents, copies or previous rental receipts and rental history report
Proof of last residential address – Telstra Account, Electricity Account etc
Supporting proof of Income, for payment of rental. Submitting your tenancy application form
You will need to provide us with a fully completed application form and formal identification, which can be photocopied in our office and attached to your application.
An incomplete tenancy application cannot be processed.
What happens now?
Your references will be verified and the owner of the property will be consulted. On some occasions, we may not be able to immediately make contact with your references, or the owner, which is beyond our control. Your patience is appreciated. Once we have received instructions from the owner, we will be in contact with you to confirm the tenancy and hand over your file to your allocated Property Manager, who will be in contact with you to sign the lease and advise of monies due at the time of signing the lease.